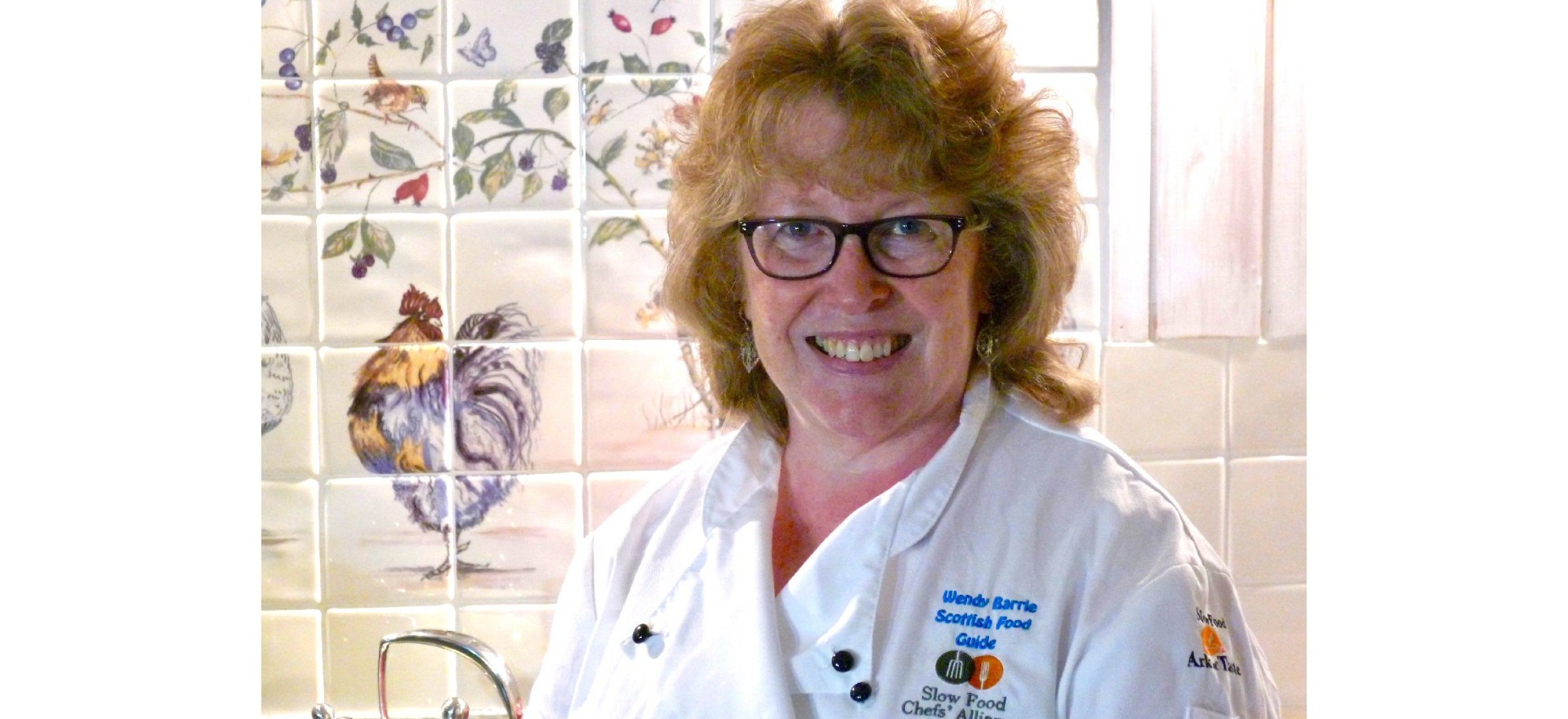 Chairman of the Edinburgh Bakers Trust
Scottish Thistle Award Regional Ambassador, Director of award-winning Scottish Food Guide


Wendy Barrie www.wendybarrie.co.uk is a highly respected campaigner for local produce, cook and food writer. Founder & Director of the award-winning quality assured guides www.scottishfoodguide.scot & www.scottishcheesetrail.com Wendy is Leader in Scotland for Slow Food Ark of Taste & Member of Slow Food Cooks Alliance.

In 2019 she published North Ronaldsay Sheep: Scotland's First Slow Food Presidium as a free download e-book for schools and colleges, as part of a research project, and has written two cookbooks. Married to a Swedish environmentalist specialising in heritage farming and Nordic genebanks, together they have a depth of knowledge of Scottish and Nordic food culture and are currently working on a book to be published 2021.

At Scotland's Royal Highland Show, Wendy co-founded The Scottish Bread Championship with Scotland The Bread. She sits on the Standards Setting Body for Soil Association Food for Life and is a trustee on REHIS Council.

Wendy runs sustainable food experiences at her Fife food studio and enjoys the rural backwaters of Småland on their small organic croft. She is an ardent supporter of the transference of skills to future generations, experiencing traditional cheesemaking in rural Scandinavia and collaborating with local producers across Scotland. Wendy takes a keen interest in breadmaking and baking, using their traditional Swedish log oven (the first of its kind in UK).